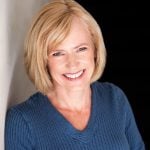 Lauren Case
REALTOR® | DRE# 01792765
A little bit about me...
Every morning, Lauren Case rises with the sun and prepares to challenge herself yet again. She begins and ends her daily run with an intensity that does more than get her blood pumping; it blazes right past the comfort zone and tests her very limits. Lauren has never been content to give a minimum effort in anything she does. On the contrary, she pursues her passions with a zealous energy that never wanes. That's living life to the max for Lauren, and it allows her to make the most of every opportunity.
Lauren's energetic approach to life is no different in her role as a real estate pro¬fessional. She confidently handles all the details for her clients, which puts them at ease from the very beginning. Lauren helps devise strategies that meet their individual needs, and her focus is on making their ultimate goal within reach. She knows how important it is to live life to the max and makes it a priority to help others achieve their dreams. As with her own investment proper¬ties, Lauren knows a good opportunity when she sees one. Her experience allows her to look beyond the surface to see the underlying value of a property. Lauren understands finance, design and construction, and she combines this expertise to help her clients make the most of their move. Never short on enthusiasm, Lauren's business savvy and strong work ethic is backed by over 20 years of sales experience. She loves getting to know new people and gives her all in helping them experience life with no regrets.
If you're looking to buy or sell a home in Woodland Hills, Calabasas or the surrounding Los Angeles areas, turn to Lauren. She stops at nothing short of your success and is helping you experience life to the max.